Optimize your health and get into your best natural shape in 90 days without  diets & hours in the gym so that you look good from the inside out
GUARANTEED!!
If you are done with basic plans that don't lead you to success,
then UNSTUCK 90 is for you.
We have helped dozens of women stay on track and see results faster and get into the best shape of their life from the inside out without spending hours in the gym every day & cutting out all their favourite foods all while enjoying family vacations and weekend activities.
That's why we created UNSTUCK 90!!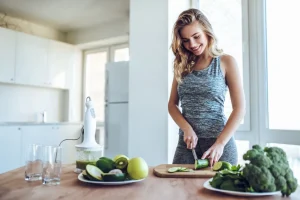 You are a busy career woman over 40 who is mastering their businesses but feel overwhelmed with their personal health goals because they lack the time and have tried time and again to succeed on their own but keep failing with random diet plans and YOU don't know why.
When you come on board with UNSTUCK 90, You are going to receive;
an outlined curriculum,
customized nutrition,
and training recommendations specifically for you
so that you can start to see results within the first 2 weeks,
and start waking up feeling energized, stop late night cravings and get a good night's sleep.
We'll start you at the level you are at and then build out the work for you so that you can go at a pace that feels realistic to your schedule.
Helping you set realistic expectations that you can manage but can also help keep you motivated and on track.
Weekly Zoom Calls, private Facebook group and daily access in Messenger
Here's what our clients have to say.
HERE'S WHAT YOU GET
Weekly Community group call on Zoom (calls are recorded)

Facebook group with all resources and video call uploads

Private messenger group for weekly compelling discussions lead by your coaches!

Customized nutrition feedback, and start points for each fundamental, along with individualized progression week to week

Workout recommendations

Access to Trainerize App where you can log your daily nutrition and follow planned workouts made for you

Weekly check in forms which will be reviewed by us to help prepare you for our group call each week.

Free access to Fullscript where you can manage the supplements we recommend

Easy and affordable equipment recommendations

Nutritional Guidance – Macros and intuitive eating meant for you!

Educational resources (E-book, PDF's, Recipes, Flexible meal as additional tools)

Nutrition & Lifestyle fundamentals for life time success

Adaptive changes in habits (Mindset work /gratitude practice/journaling/meditation/sound therapy)

Mindshifting work – breaking through emotional blocks

100% Accountability/Attention

24hr response time
Testimonials and Case Studies
Are You Ready for Your Own Transformation?
Your Investment into You.
If you're not saying YES to yourself, what are you saying YES to?
We have helped dozens of women see results in just 2 weeks and get into the best shape of their life without spending hours in the gym and giving up all of their favourite foods. 
But the truth is, results don't work without building consistent habits.
Think about it, when was the last time a quick fix worked for you?
You can either continue down the same path you've been going down for years or you can join us and finally see results.