Break through your emotional blocks that keep you from implementing a healthier lifestyle!

A women's retreat to refresh, connect and get unstuck
Alajuela región, Costa Rica 
May 19-26, 2024
June 13-20, 2024
Are you ignoring what your body is telling you with sleepless nights, extra body weight, backaches and feeling sluggish, morning, noon and night…
then come to the beautiful Rainforest in Costa Rica and reclaim your enthusiasm for your life.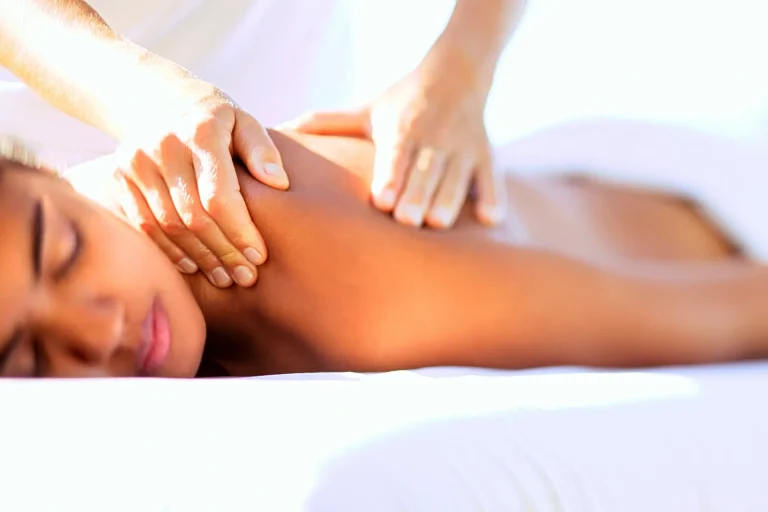 Have you been feeling exhausted, overextended, and spent.
Maybe you feel like your life has been narrowed down to car-pooling, fixing dinner and cleaning the house every weekend and you feel lost or stuck because you spend more time trying to make everyone else happy.
Then it's time for you to feast on the amazing wonder of who you are deep down.
Whether you have been on the spiritual path for a while and are ready to go deeper. 
Your intuition has led you to the right place.
We Invite you to explore a truly holistic experience, a place to gain clarity in the path you most want to explore in your life.
Imagine waking up in beautiful surroundings in the Central Valley of Costa Rica.
Listening to the Scarlet Macaws at dawn, feeling the warm sun on your face and eating ripe mangoes, sipping fresh coconut smoothies.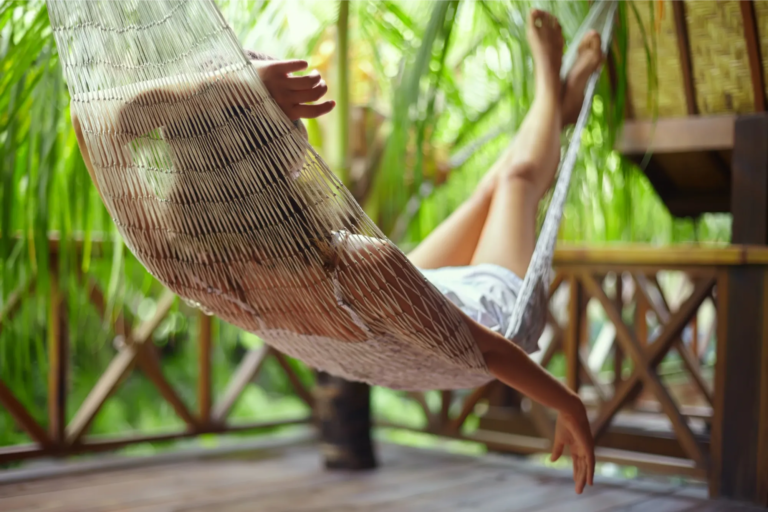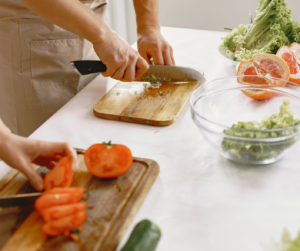 Discover how to easily integrate a Holistic lifestyle into your current life with a tribe of like minded supportive women who may turn into your biggest fans and lifelong friends.
Lux Life Retreats were created to show you the way back to your base, that glowing self that brings the world to you, rather than you having to reach for it.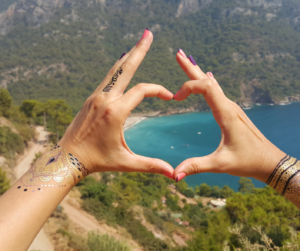 IMAGINE..
When you get clear on what you want, you tap into your courage & connect with your inner wisdom so that you can have confidence, fulfillment and better relationships.
Women who have been through our programs leave with clarity and the ability to integrate healthier habits & make better choices that balance their hormones, end cravings and get a restful night's sleep.
The techniques you learn will shift your perspective, and gain clarity in the path you want to most explore in your life.
The teachings you'll encounter during the week in Costa Rica are based on insights gained from 25 years of study and exploration.
By the end of this retreat, you'll gain deep conviction to create the life you desire and deserve!!
Ahhh - Connecting To The Rhythms of Nature Feels So Right.
Reconnect with nature in beautiful lodgings surrounded by the incredible mountain side in the Central Valley in Costa Rica.
Delicious meals with our Farm-to-Table experience. Learn from our resident Chef how to cook healthy delicious whole food meals to nourish your body and stay energized and that you can also enjoy once you return home.
Guided morning breathwork & meditations to clear out stress and release stuck emotions along with our Workshops for personal development and self exploration.
Group work to cleanse your negative thoughts for deeper self connection, clarity and goal setting so that you can show up in your fullest potential.
Daily movement to build body awareness and mind connection.
Quiet time for personal reflection and journaling.
Community building to feel supported and make lifelong friendships.
EXPERIENCE COSTA RICAN CUISINE
Get excited for our curated menu of mouthwatering traditional Costa Rican dishes highlighting the flavors of the region. You'll be delighted by the beauty and flavors of each uniquely designed meal. We believe that food is an essential part of our retreat so the chef has created dishes that will nourish your body, spirit and taste buds!
As you savor each bite, you will be blown away by the stunning views from our mountain side dining area. Fresh morning breezes, Scarlett Macaws and beautiful sunsets are all included! 
All meals will include options for different dietary needs. Vegetarian, vegan, grain free, gluten free, dairy free?
We've got you!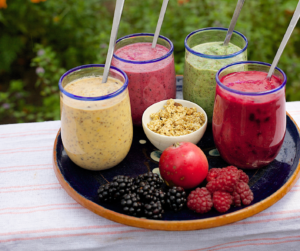 This retreat is designed to fill up your entire being!
MIND
This retreat is designed to nourish your body each and every day!
Morning sunrises overlooking the mountain side will help open, support and ground you for the day ahead. 
You will be nourished with delicious, healthy authentic local cuisine.
 You can lounge as desired by the relaxing  pool or have a siesta on your own lounger.
Take advantage of the pampering services with a healing massage?!
Try the cold plunge and experience all the health benefits!
BODY
Imagine several days without a to do list of tasks – this is time for you to focus solely on yourself.
You will be challenged and inspired with powerful coaching questions and activities.
Being immersed in another culture may open your mind beyond the status quo as you experience Costa Rica.
You'll have engaging conversations with like-minded women who are all gathering for the same purpose.
HEART
Daily circle time will allow you to drop into your heart and access your deeper emotions in a safe space for women (this magic doesn't usually happen in our everyday busy lives!).
You'll have the spaciousness to listen to your heart and what she truly wants you to know.
There will be plenty of  time to nurture yourself through rest, massage, alone time and even some delicious intentional silence.
Be deeply seen and heard by women who want to connect with you at a soul level, who want to witness your most authentic emotions.
 SPIRIT
Fill and overflow your cup with connection to your wisest self who truly holds all of your answers.
Enjoy sacred circle, ritual and co-create ceremonies in the gorgeous natural environment of Costa Rica.
Experience a mystical, local Blue Falls that purifies you inside and out in an extraordinary place filled with magic.
Allow the peacefulness, serenity and breathtaking sunsets to infuse your spirit.
Your Retreat Benefits​
You've authentically shared your truth and you've been seen and heard by other intuitive women. 
​You've absorbed the deep wisdom of the group so you can finally feel worthy of self-love and acceptance.  
​You've connected to your wise leader within and you KNOW you'll use her wisdom to guide you in your relationships, work and home life.  
​You put yourself first and make time in your life to go within and nourish your soul. HOORAY! You are at the top of the list where you belong. 
​You committed to your dreams and goals. Period.
No more playing small!
​You've learned to dance with your inner critic so you can stop letting that voice run your life.
Fun, joy and laughter have returned to your spirit and your zest for life is overflowing.
This profound transformation will bless your life, your family and all of your relationships. Many will wonder where this determination and radiance are coming from.  
The possibilities are endless.
This journey is ABSOLUTELY for you if:
You want to take charge of your life and your mindset
You are craving rest and need to recharge away from your busy life
You are open to being vulnerable with other women to grow, connect & learn
It's time to put yourself first and get clarity on your goals and dreams
The idea of this journey and adventure makes you both excited and nervous
You are secretly (or not so secretly) wanting more sacred energy in your life
You are ready to get clarity and embrace your self worth 
This journey is NOT for you if:
You aren't willing to try new things
You're not interested in doing your inner work 
You don't want to challenge your limiting beliefs/inner critics
You aren't willing to cry, get real and share your feelings with others
You'd rather stay stuck and exhausted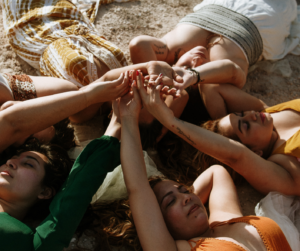 The Bonuses
You deserve to be spoiled, so we've added:
Connection Call – 20 minutes of 1:1 time with Penny or Lisa so they can get to know you personally and best support you on your journey.
A 60 min massage that will get you into your most relaxed state.
Access to a Private Retreat WhatsApp Group – so we can connect pre-trip (you can ask questions and receive update-to-date trip info) and then we'll stay connected post-trip – and of course swap photos!
Pre-Trip Group Zoom Call – a fun opportunity to meet everyone in the group, share your intentions/hopes and discuss how to get ready for the journey!
An extra special post-retreat 30 minute 1:1 Coaching Connection with Penny & Lisa.
Post-Trip Group Zoom Call – we'll gather to help integrate your learnings once back at home!
What's Included
The teachings and carefully curated embodiment practices you'll encounter during these 7 days soothe your inner critic so you can feast on the riches inside and feel truly free inside your spirit.
(*no previous experience with any of the modalities is necessary)!
5 powerful days of sacred circles and coaching, guided meditations, ceremonies + lots of deep connections and laughter all week!
6 nights of luxury accommodation at Casa Cielo Grande – a fabulous Mountainside retreat resort with amazing Sunrise and Sunset views overlooking the valley.
All meals- 7 delicious sunset dinners, 7 healthy lunches and 7 yummy breakfasts

3 morning movement or yoga classes to start the day off just right
2 experienced soulful facilitators to hold the space for this kick ass journey! mystical experience .
Guide & transportation for an unforgettable curated local outdoor adventure.
A unique and memorable day trip to the blue waterfalls.
A interesting look at a Family owned organic Coffee Farm.

What's NOT Included:
Your round-trip airfare from home
Souvenir shopping, spa services, taxis, laundry.
Personal, medical or trip cancellation insurance (STRONGLY recommended)
Transportation to and from airport 
Flights
You must arrive at San Jose International Airport on the first day of the Retreat by 3:00 pm (in time for our welcome dinner) and depart on the last day by 2:00 pm. 
Please do NOT make any travel arrangements until you receive your confirmation from Penny & Lisa.
WE ARE your hosts for this magical event
and also long-time besties who are both known for being soulful,
wise, fierce, fun and we love great hugs!
WE SUPPORT women to find their voice, power and clarity, to examine old patterns and create new value-based behaviors, to speak their truth and access their authentic inner wise woman – in sacred, safe, healing spaces together with other women.
WE BRING  25 years of commitment to our own self-awareness and growth. As experienced facilitators & coaches we passionately pass along what we've learned by guiding hundreds of women through their own journeys.
WE KNOW that when women gather with open hearts, curiosity, authenticity and intention, we can create lasting changes. Women create magic simply by showing up in their truth.  
​WE DESIGNED this transformational retreat for YOU as we've both been challenged by a lack of clarity, inner critic BS, not putting ourselves first and the self-sabotage trap. How amazing would it be to free yourself  and commit to what you really want and crave?
WE BELIEVE in you having, being and creating a life that you truly love! Our commitment to transformation with humor and joy is what keeps us together and what sets us apart. This kind of connection is a rare gift from the Universe and we're committed to sharing it with as many women as possible.
Join us!
Your Accommodations
Space is LIMITED- grab your room today!
Payment plans available!
The Main Houses on the property are exclusively ours for the retreat.
To join us – your $750 non-refundable deposit reserves your place, then you can choose your room.
​MAY & JUNE RETREAT MAIN HOUSE : 3 King bedrooms, 1 room with 1 King & 1 full, 1 room with 1 King and 2 full, 1 room with 1 King and 2 full
EXTRA SPACE FOR MAY RETREAT  – CCG2: 2 King Rooms, 1 room with 1 King , 1 room with 1 Queen & 1 Full
   100% of your balance is due 90 days before the Retreat date. 
Cancellation Policy
Your $750 deposit is non-refundable. Your deposit is transferable to another person for the same retreat subject to approval.
Any cancellation made between November 1st, 2023 and November 30th, 2023 will result in a loss of 50% of the trip fee. Any cancellation made between December 1st, 2023 and the trip departure will result in a total loss of funds. We reserve the right to cancel the trip if it is not meeting the trip minimum (if we do so your deposit is refunded in full). We reserve the right to determine if you are a good fit for this trip (if not, your deposit will be refunded in full). Reservations made after January 15th, 2024 must be paid in full.  
​Trip cancellation insurance is ALWAYS recommended whenever making travel plans.  You can use any online  company and choose from several policy options.
This cancellation policy is firm therefore please do NOT make any travel arrangements until you receive your registration confirmation from Penny & Lisa.
THIS IS AMAZING !
SIGN ME UP TODAY!